Dr Catherine Peterson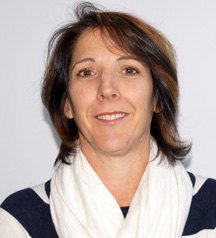 MBBS; B.Sc(Med); CSCT, FRACGP, CFCMC
Dr Peterson is a Certified Fertility Care Medical Consultant Consultant specialising in management of fertility and menstrual issues using the science of NaProTECHNOLOGY™. She has worked as a General Practitioner since 1996, with a special interest in women's health and fertility issues. She is also an accredited Obstetric Shared Care Provider in South Australia to manage pregnancy and the postnatal period of her patients. Dr Peterson completed her Billings Ovulation Method® Teacher Training Course in 2012, and is Certified Provider of Fertility Care Medical Consultant Services by the American Academy of Fertility Care Consultants.  She is Secretary of the Australasian Institute of Restorative Reproductive Medicine.
Dr. Elvis Seman
Dr Elvis Seman trained in obstetrics & gynaecology in Australia, France & the UK, and has worked as a consultant since 1991. His professional interests include fertility-restoring keyhole surgery, improving maternal health care in the developing world, and teaching and research at Flinders Medical Centre where he heads the urogynaecology unit. As part of the Fertility Fundamentals team, Dr Seman sees women who require specialised medication to induce ovulation, or surgery to treat adhesions or endometriosis.
Dr Antonia Turnbull
Graduated from Adelaide University 1975 after working in the hospital system Dr Turnbull joined the psychiatric training scheme for two years, then moved to PNG as an Australian Volunteer, working in the area of Obstetrics, Paediatrics and General Medicine. On returning to Adelaide in 1981, she has been working in general practice, and for the last fifteen years also as a tutor at Adelaide Medical School in Problem Based Learning and Clinical Skills.
Over the past twenty years Dr Turnbull has maintained an interest in geriatric medicine caring for Nursing Home patients and started studying nutritional and environmental medicine.
During 2015 she commenced postgraduate study in Infertility using NaProTechnology and also started using raw genetic data to obtain a patient's unique biochemical pathway together with epigenetic influences. This has especially been useful for infertility, fatigue and mood disorders.
Alison Fleming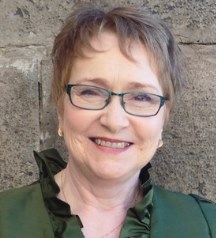 Alison has a Diploma of Teaching from Flinders University, South Australia. She worked as a primary school classroom teacher in London from 1977 to 1978 and as an instrumental music teacher in Adelaide, South Australia from 1990 to 2004.
She trained as a Breastfeeding Counsellor with the Nursing Mothers' Association of Australia and qualified in 1985 when her third baby was born. She worked as a volunteer Counsellor, Community Educator, and Group Leader with this organisation for 6 years.
In 1989 Alison trained to be a Fertility Educator in Adelaide where she worked at Natural Fertility Services teaching the Sympto-Thermal Method of Natural Family Planning (STM) until 1994.
Alison worked for Natural Fertility Services Sydney from 2006 until 2011 when she moved back to Adelaide. Since then she has been offering fertility education and support to clients wishing to achieve/avoid or delay pregnancies and is President of the "Australian Council of Natural Family Planning" which is the peak body in Australia for the training and accreditation of STM Educators.
In 2016 Alison trained and is now qualified as a Fertility Care Practitioner in the Creighton Model System of FertilityCare at the Fertility Fundamentals Clinic at Marion, South Australia.
Alison is married with 3 adult daughters and two grandsons.